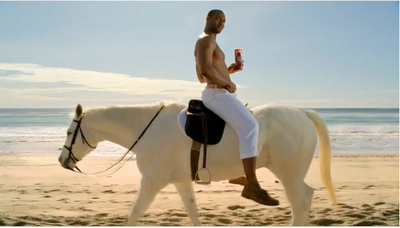 I've been effectively laid off since March. No furlough for me, as I had taken a part-time job when I moved house, to try and fund some house renovations. This meant that I didn't have the three years' uninterrupted accounts that I needed to apply. So, it's been a little thin on the ground here, although I'm incredibly grateful to my partner and his company for keeping working and enabling us to get by.
What it has meant is that I've spiralled into a bit of a dark place – I love what I do as a choir leader, and it has broken my heart that I haven't been able to do it for so long. I've not felt like singing or playing music for a while now.
However, my daughter is back to school this week, and I realise that I need to pull up my socks and just get on with life. So here I am, sat at my computer, my audio set-up connected and looking at a pile of sheet music in front of me. I'm getting back on the horse. So here's what I've discovered about singing after a long break:
My voice is so scratchy! I have done very little singing for 6 months. Normally I sing for at least an hour every day, and more on choir days. My voice and range have suffered from lack of use – much like your legs feeling wobbly after sitting in one position in the cinema to watch a very long film. The vocal cords are a muscle like any other in your body. It gets out of practice and weak. The only way to get back to where I was 6 months is by starting to move. I'm doing gentle humming and singing along with the radio, and singing to myself in the car. Be very careful – you don't want to run the equivalent of a marathon after sitting down for six months. Take it very gently! Humming and quiet singing. don't push anything.
My range (how high and low I can sing) depends on how I use my voice. Everyone's tessitura (think of it as a 'comfort zone') is different. A good friend of mine once said, "Just because you CAN make a noise, doesn't mean you SHOULD". I find this very often with younger women who think they should be a soprano because they find singing non-tune parts difficult. They force their voices higher and higher and lose clarity and tone. A lot of men also want to sing lower than they should. Find a comfortable zone where you can sing a few notes without stress and strain. Concentrate on singing those. Extend it slowly, very slowly. If your throat gets tight, STOP! You probably have a favourite song or two which you think you sound good on. Play with those! Your range will extend the more you play and push it very gently.
Tiredness. Vocal tiredness is different from any other kind. Learn to recognise it. Your throat gets tight, it can even be painful. You are holding way too much tension in your jaw, face and throat when this happens. Learn to relax everything – move your head on your neck, let your jaw drop, let your face go slack, turn your vocal volume down by at least half and try again. Feel better? Take a rest, drink a warm drink and do something else. Come back to it later.
Really listen to your voice. If you have the ability to record yourself, do so. (Phones are excellent for this, and don't have to be heard by anyone else). Are you on pitch? Singing the notes you are meant to? Sound like you did before? Be critical with yourself and have another go. Be honest, too. I'll bet that you actually sound quite good! Enjoy it!
Find some warmups! I'm going to do some Youtube warm up videos, try using them as a gentle way back to singing.
I'm easing myself back into this for the sake of my happiness as well as for my business, but singing is such a vital way to connect with others, I don't want to hold off any longer than I absolutely have to.
Let's start singing together!