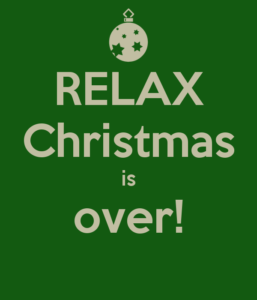 Apologies for not blogging over the Christmas and New Year period – things were very busy here at Bishop Grosseteste University with all of the Community Choir events and then a little bit of relaxation and unwinding after what has been a bit of a challenging year.
So, what should you expect from a Community Choir over the festive season?
Speaking personally, we've done a variety of events: we've sung for a charity event for the local Hospice, we've sung in a local shopping centre as a fundraising exercise, we've performed for older members of our local community, we've performed at a wedding and sung at several carol services all around the area.  It's been *very* busy indeed!
Without a question, the December holiday season is one of the busiest times for singers working in their local communities.  Everyone wants a choir for Christmas.  The only trouble is, as noted in a previous blog, there isn't a whole lot of time to get things rehearsed as people start wanting you to perform at roughly the same time as you want to start singing Christmas songs.  Any earlier feels like buying an Easter Egg in January, and any later and you've missed the boat.  This year I am going to live dangerously and attempt building a Christmas song at several very non-Christmassy points throughout the year – a little like Wizzard recording, "I Wish It Could Be Christmas Every Day" in July…  It'll feel weird, but we'll be ready!!!
I like to try and have a good selection of both carols and secular songs – not everyone celebrates a religious holiday at this time of year, and having some secular things like "White Christmas" or "Chestnuts Roasting" can be a relief for those who celebrate a seasonal holiday, but not necessarily a religious one.  A good mix of voicings and difficulties also helps to spice things up for the singers.  Make sure to have a few easy and cheerful things for a good old sing-song, but also keep a couple of really impressive things ready to go at the right moment – everyone likes to look good on a showy number that you've really got right!
I would also recommend being prepared to bring the Christmas singing season to a close earlier, rather than later.  Many people will be feeling overburdened with commitments at this time of year.  If your last big choir event is mid-December, it gives them time to work on other things, and you'll find that attendance stays relatively high, and you can go out with a great feeling of satisfaction for a job well done.
New Year is also a great time to start something new.  I've got a couple of projects on the horizon, and want to start getting prepared for those – it is inevitable that other things will jump up and require attention, but if I've already started on the bones of my bigger projects, then I'm hopeful I can get everything fitted in.
So what are we looking at here in Bishop Grosseteste Community Choirs?  Well, I'm hoping to have two big concerts this year – one in summer and one in late spring, both with separate repertoires, and playing to very different crowds.  Fingers crossed!
What singing are you planning on doing this year?