It is easy to underestimate the importance of breathing correctly for singing – after all, we've all been breathing for *years*!  Surely we know how to do it properly by now?
Well, the answer is both 'yes' and 'no', of course.  Yes – we've all been breathing since the moment we were born, and unless someone actively challenges the way you breathe, or you are undertaking exercise, you tend to forget that you are even doing it.  But the way that we habitually breathe is not the optimal way to breathe for singing.
When you breathe normally, you are mostly using a very small amount of air from the top of your lungs.  If you try to sing a sustained note with taking just a little normal breath, you will notice that you run out of air very quickly, and the note isn't very loud.  This is because you aren't supporting your note.
"Supporting" is one of those comments that singing teachers talk about a lot, and most people are slightly confused by (unless cornered by a singing teacher at a party with a glass of Prosecco and a mission – I may have been that teacher…).  If you equate "support" and "breathing correctly" you won't be *far* off.
When you breathe properly to sing, you need to take in as much air as possible, control it effectively and expel it precisely.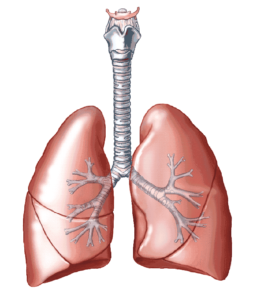 Picture your lungs.  They aren't a regular shape, they are a little more pear-shaped, really.  Bigger at the bottom where the diaphragm sits below them in your middle.  In order to inflate them *fully*, you really need to focus on sticking out your tummy when you breathe in at first and then filling your lungs from the bottom up.  This will have the effect of pulling your diaphragm down, expanding your lower ribs, and making room for your lungs to expand in all directions, making sure that you have plenty of air ready for a long, slow, steady release.
If you find this difficult, I would suggest trying it with your hands on your head which will help a little, or try breathing deeply whilst you are lying flat on a firm surface.  Both will make it a little easier.  What we are aiming at is doing this kind of breathing *so* much that it becomes second nature.  (However, do be aware that deep and steady breathing of this kind, if practiced whilst lying on a comfy bed may well send you off to sleep in very short order!)
I sometimes find it helpful to put hands on your hips, with your thumbs resting on your lower ribs.  If you are breathing correctly, you will feel your ribs expand and lift a little with each deep breath.  When you feel that you need to exhale, don't just let go and let your chest and stomach collapse in the aftermath of the whoosing outward breath, but blow slow and steadily, pulling in the stomach as you feel yourself running out of air.
Don't underestimate how much you need to do this in order to get a habit building up.  Try to take a half hour every day to breathe properly – you can easily do other things at the same time.  The bonus of this exercise can be reaped in many other ways – it will increase your overall lung health, decrease your incidence of bronchial infections and lower your stress levels as well.
Give it a try!