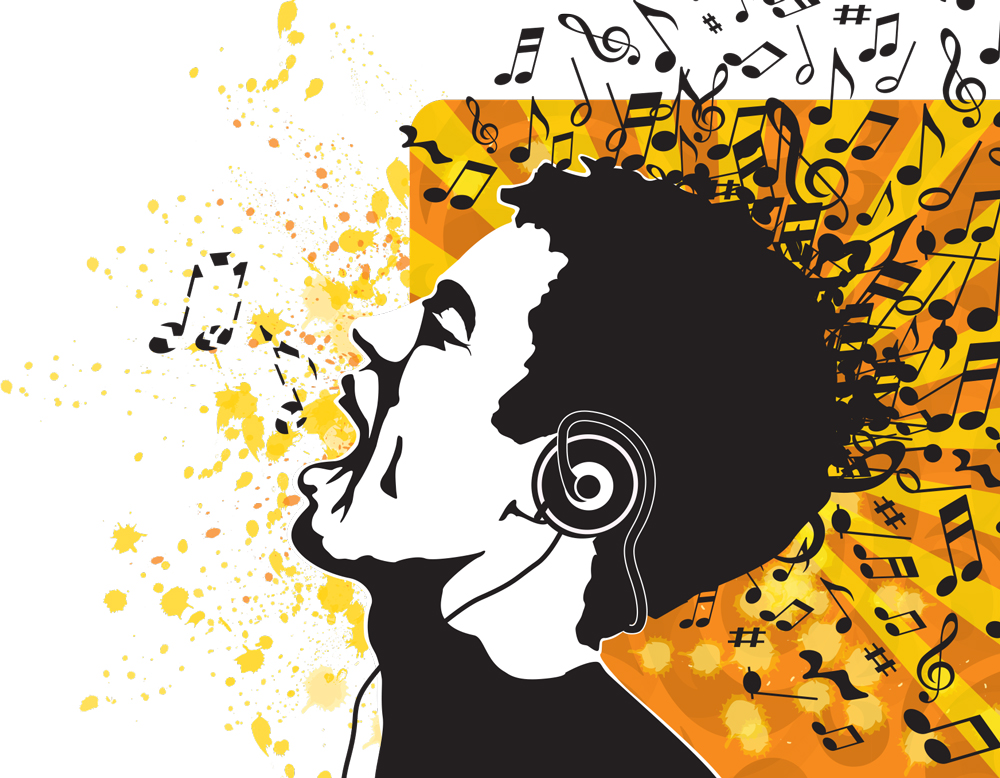 I spend a lot of my working week singing for a living. Mind you, if I'm honest, I also spend an awful lot of my week singing for no reason other than "I love to sing".
I recently bought a new CD by one of my favourite artists (Kate Rusby, if you are really interested) and have had it on continual play whilst I work. Because I'm not paying much attention to the words whilst I concentrate on other things, I couldn't really tell you what many of the words are, but I sing along nonetheless. It's a good thing that I have an office door I can shut because the one day a week that I work in an open plan office, I have to be *very* careful not to let my bad habits spill over. I hum, sing and vocalise made-up sounds *all* the time whilst I am typing. They go a bit like this:
"Come all you lovely lahyeeehah, ladadah warning. Oooooooo, sterry bield of hay….." etc. Occasionally, I get the right word sound in the right place, but more often than not, I'm just singing a lot of rubbish, but still vocalising and enjoying it. The vibrations from my voice get faintly meditative after a while, and I find it very restful. I'm not singing to be heard, or for anyone to think that I'm wonderful, I'm just singing because I love to sing. And that is precisely the sort of singing that I wish more people did. Not to sound clever, not to get rich, but just because it is so much more fun than simply staying quiet.
Because I am lucky enough to lead a number of choirs, I get the feedback from lots of other people as to why they enjoy singing, and that is a very motivational thing. I've people in all of my choirs who have depressive issues, and find singing incredibly helpful in lifting the spirits without medication, or to help smooth out the transition into a new medication. I have met several people in my life who claim that singing has saved their lives by providing them with an outlet for emotions that simply couldn't be channelled any other way. That's pretty major.
But it doesn't have to be the big stuff. Maybe you just feel tired, and need a little bit of a lift? Suffer from social anxiety, and find talking to new people difficult? Choirs and singing are perfect for both of those – one of my favourite sounds in the whole world is the sound of people leaving choir, still singing together as they walk away. I know that they feel so good singing that they don't want to stop – best sound and best feeling in the world, that! And the social anxiety thing is difficult – but in a choir you don't have to make small talk. And there is a ready built subject to talk to the person next to you – the music that you are singing!
You probably already know that it sounds great to sing in the shower. I'm here to tell you that it also sounds great to sing in the kitchen, the garden, the living room, the bedroom and the office. The pub is perfect – other people generally join in, as well…
Go on – have a bit of a warble!