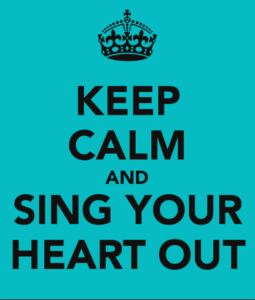 We all want different things from music, and particularly singing, I've discovered over the years.  For some people, what they want is to sing riotous chorus songs and sea shanties, whilst others crave the precision and interplay of intricate Barbershop performances.
It's important to think about what you want from a singing group or experience, and make sure that the ones you look at are meeting that need.  These are some of the more common things that people look for (please note that you cannot possibly get all these things in the same group, many of them are mutually exclusive…)
Companionship.  This one is very common.  There is a companionship to be found in music which is difficult to replicate in other art forms or pasttimes.
A Chance to Learn.  Many people want to stretch themselves and their musical knowledge.  Singing under a challenging choral leader can do this, and lead to a series of great learning opportunities.
Gentle Exercise. For less physically fit people, singing can be an excellent gateway exercise, involving good breathing practice and attention to posture.
An Opportunity to Sing Without Judgement. This one is very common in community choirs.  People who have been marginalised earlier in their musical lives can be very relieved to find a way to sing without feeling exposed or judged.
Health Benefits.  Singing is particularly valuable for those working through depression issues and those working with physical limitations through brain trauma or ongoing dementia problems.
So why do *you* want to sing?  Have you ever thought why?  What does singing do for you?